Automatic food stretch wrap film roll dotting&labeling&rewinding machine
PPD-ACR450L
Automatic food stretch wrap film roll dotting&labeling&rewinding machine is advanced model for catering the latest demand for some buyer who wish to serve the customers order which need the dotting line for easy tearing off for the size to cover the food plate at 250,300,450mm etc length.
In addition,the machine can provide the label attaching,it will provide the arrow direction on the end of film roll surface,in this way,it will be very user friendly for finding the starter of the roll and tearing it.
Machine is selected for designed with PLC hub and the LCD for most simple operation,operator only needs to click the figure on the touch screen to fulfill the operation.
It is catering the different food film,includes PE food stretch wrap,PVC food cling film for both extruding film and blown film with good performance.
Main specification profile:
Parent roll width:max 500mm
Parent roll inner core dia:3inch
Parent roll outer dia:max 500mm
Baby roll width:100-500mm
Baby roll ID;25/32/35/38mm etc
Baby roll length:3-600meters option
Design speed:1000&1500m/min
Total power:4kw
Air consumption:0.3Mpa
Electrical need:220/240/380/415/440v
Phase:3 phase
Note:different requirement for the specs are welcome for a customized machine!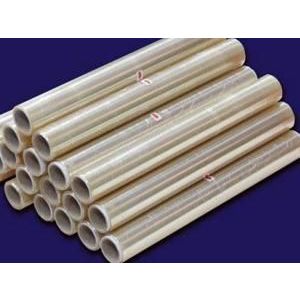 Video Demo:
Send Inquiry
Share to:
Automatic food stretch wrap film roll dotting&labeling&rewinding machine
,
automatic food cling wrap roll production machine
,
food cling film roll making machine
,
PVC PE food stretch film roll manufacturing machine